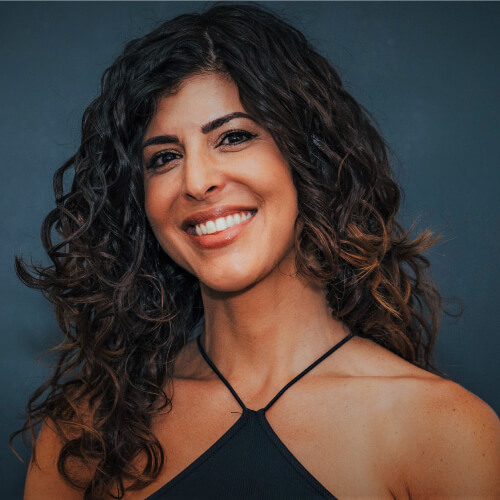 Teresa Badolato
Curl Stylist
~Curl by Curl~CGM
~Rezo Cut
~Rezolites
~Signature DevaCut
~Advanced DevaCut Elevations
~Deva Bob
~Pintura Highlighting: Brush Use
~ Super Curly DevaCut
~DevaCurl Transformation Service
~ Curl Confidential
~ Art of Texture
~Started training with Deva Curl 2004
~Alfa Parf Color Pro
~Product Pro
~Best of Philly Curly Haircut 2017
~Best of the MainLine Curly Cut 2009, 2015
I realized a few years into my career what made me unique as a hairstylist. In 2003, the trend was ironed-straight hair and everyone in the beauty industry hopped on it. Coworkers and peers were flat-ironing their clients or using very harsh relaxers to remove volume, frizz and curl , while my clients were bouncing out of the salon with soft, frizz-free curls. I realized pretty quickly I had a niche. Shortly after, I went to New York to take my first course in the art of curl, with the curl guru of DevaCurl, Loraine Massey. That changed everything!
I realized there was a major need for this specialty on the Main Line and surrounding area. Since then, I spent my career educating myself on dry cutting and coloring, using the Curl by Curl, DevaCurl and Rezo cutting techniques and philosophies. My goal was to open up a salon of my own, that specializes in textured hair. My passion, knowledge and love of curly hair, and the lack of knowledge out there, was the driving force I needed to open a salon for textured hair. Embrace your natural curl soon became my mantra, and I was now doing the teaching.
Our staff is trained by the best texture specialists in the world. We strongly believe in sharing the knowledge with our clients, so that they are equipped to replicate the style at home. We offer lessons, guidance and instruction to our clients, making it a very unique experience!
Back To Our Team